… and a joyful, bright, healthy, prosperous
and happy new year ahead
for you and your family, from
Martha, Dori,
and Reiki-Do
Take Care Of The Future Generation!
Teach Primary School Children Reiki Healing!
Letter to
Secretary of State for Education Nicky Morgan MP
From Indigo Aspect Society
As a collective consciousness, Consciously safeguarding the future of our children's mental and physical health, Oneness and Consciousness development, The Indigo Aspect Society explains how we can improve our futures well being and mind state with help from the Secretary of State for Education MP Nicky Morgan.
Teaching Reiki Healing in Primary Schools will be highly beneficial for pupils.
How Is Reiki Beneficial For Toddlers
Reiki for toddlers and school children can help in making their memory sharp and focused. They can also get healed bruises and serious conditions, like cracked bones or illnesses. Children usually get best impacts of Reiki on their body. They don't think much about getting outcomes of Reiki and their innocence can allow energy to flow quickly. Just 10 minutes a day for them can get them relieved from any issues they face. They will become less hyper and their energy will be controlled in a better way. You can make your kid sit on your lap or on a chair, and engage them in some activity. The child will be busy in reading book or doing some activity and in the meanwhile, you can do a session with them. The use of video or audio is optional. Children may get immediate results and discuss about their mind or body state during their session. They might also see colors around their body.
How Is Reiki Beneficial For Children
Reiki can be beneficial for kids and even teenagers. It helps in dealing with stresses of body and mind. They should have a balanced body and find easiness for taking any sort of tests or activities. Reiki can help in energy balancing and calming emotions stuck in depression or anxiety state. Some children are willing to receive Reiki and others might not show any interest in it. The teenagers having no excitement about any Reiki session can do something else, while Reiki Master passes positive vibrations to them.
Reiki is practised on children throughout the world. Surveys depict that these are mainly on children aging 7-14 and have a short duration. Reiki can be learnt by children and they can get level 1 attunement to practice energy channelization on their own. They can develop interest in Reiki and even let their friends know about the positive impacts they get due to Reiki. Children interested in Reiki can get view of auras, light or colors sooner than others. The sensation of heat or cold is also felt by some children. The feedback of children is honest and heartwarming. Reiki is a kind of hug lasting for a lifetime on a person. Reiki can provide several benefits for children, mainly for the ones having different challenges. Reiki can reduce pains, promote healing and reduce any side effects of the treatments going on in a person. Reiki gives a loving therapy and responds a person with smile.
We are all able to send and receive Reiki / Universal Light Energy / Christ Consciousness with in a group of friends, near or far, taught to children and no IQ obligation or requirement to send/receive Reiki Healing, just self development and Meditation. Grounding techniques / Breathing excises / Relaxation techniques, very beneficial for victims of anxiety attacks, depression, stress, promotes/helps letting go of EGO. It costs nothing, just a few minutes a day of peace.
IAS puts it to You, the UK Government; The Secretary of State for Education, should work with your Foreign associations and arrange an upgrade in the school system for Reiki healing to be taught as part of the National Curriculum. This class / subject; healing technique can be taught in UK schools by Reiki Masters from the east and the west. This Method "Usui Reiki Healing" keeps us at peace and relaxed. It is also a great pain reliever. Children can be taught how to heal each other, be more relaxed and not stressed in class. This will help put a stop to Ritalin being prescribed to children diagnosed with ADHD, hyperactive disorder. Replace Ritalin with Reiki!
This will promote world peace too.
Take Care Of The Future Generation!
Teach Primary School Children Reiki Healing!
This Petition can be signed on the Change.org's website.
Featured with Special Issue of
Global Advances in Health and Medicine,
November17, 2015
Leading scientists in major U.S. universities collaborate with clinicians and publish cutting-edge scientific thinking in healing with new perspectives on the science of healing – bringing mainstream focus to emerging field of energy and "biofield" medicine.
This is groundbreaking…it reflects cutting-edge scientific thinking in healing among scientists at major universities & reflects the importance & willingness of scientists to meet side-by-side with healers & healthcare practitioners to learn more…
PRWEB
November 18, 2015
Global Healing Traditions such as Traditional Chinese Medicine and Ayurveda acknowledge a human vital force, which is called Chi or Prana. But what exactly is this vital force? Do energy healing therapies like Healing Touch and Reiki really work? Can healing intention improve health outcomes? What is the scientific evidence for these practices, and can our present scientific and medical models be expanded to account for these healing approaches?
These questions and more are explored in a special issue, "Biofield Science and Healing," published by the peer-review scientific journal, Global Advances in Health and Medicine. This Special Issue, published on November 17, 2015, is the outcome of a conference on Biofield Science and Healing, held in September 2014 at Pacific Pearl La Jolla, La Jolla, California, sponsored by Samueli Institute, Miraglo Foundation, Chopra Foundation and Institute of Noetic Sciences –all not-for-profit leading organizations in integrative health, healing and medicine.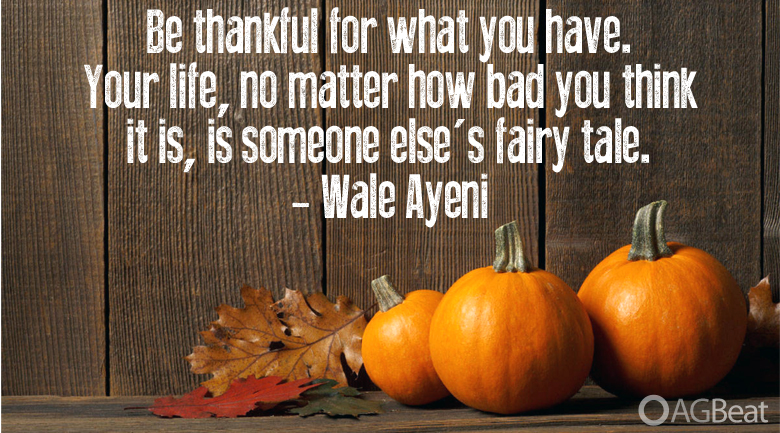 Be thankful for what you have.
Your life, no matter how bad you think it is,
is someone else's fairy tale.
Wale Ayeni
… and only happiness from
Martha, Dori,
and Reiki-Do
Light and … more lights …
by Carolyn Ali
October 9, 2014
If you're American and you love a good holiday dinner, the second weekend in October is prime time to head up to Canada. That's because Thanksgiving celebrations are in full swing here, so you can enjoy turkey and stuffing not once, but twice–six weeks before American Thanksgiving. Score!
So what's the difference between American and Canadian Thanksgiving? When I taught English in Japan years ago, my students were surprised to hear that there was a difference at all–but indeed, there is.
I freely admit that most of what I know about the U.S. celebration comes from American television and movies. However, I've celebrated many a Thanksgiving in Vancouver and can tell you how we do it based on a very scientific survey of People I Know.
Here are three basic differences.
Canadian Thanksgiving is in October, not November–and it's not about pilgrims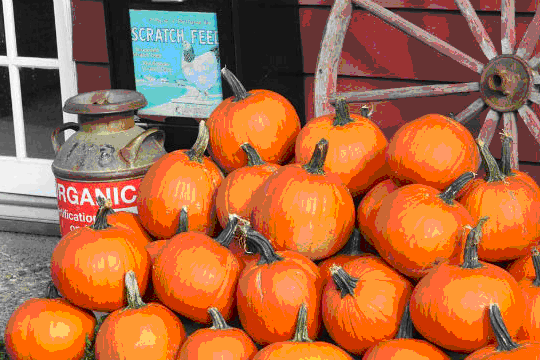 Pumpkins at the Mount Pleasant Farmers Market | Facebook photo
That's right: Canadian Thanksgiving falls on the second Monday in October—October 13 this year—the same day as American Columbus Day. American Thanksgiving falls on the fourth Thursday in November.
Why is that? Probably because Canada is farther north and the harvest comes earlier, so we celebrate it earlier.
… and many blessings from
Martha, Dori,
and Reiki-Do
Embraceable you …
By Barbara Maranzani
October 3, 2013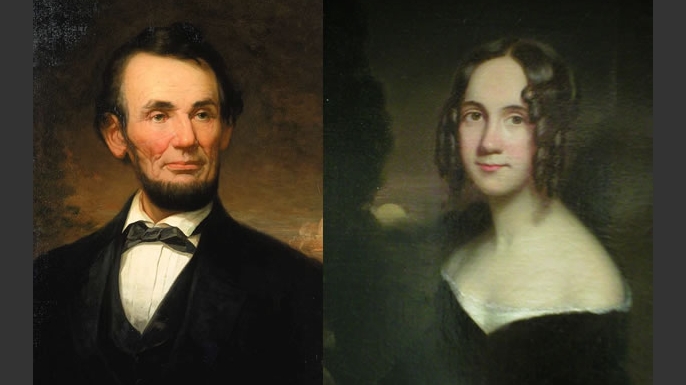 On October 3, 1863, with the nation embroiled in a bloody Civil War, President Abraham Lincoln issued a proclamation setting aside the last Thursday in November as a national day of thanks, setting the precedent for the modern holiday we celebrate today.
Secretary of State William Seward wrote it and Abraham Lincoln issued it, but much of the credit for the proclamation should probably go to a woman named Sarah Josepha Hale. A prominent writer and editor, Hale had written the children's poem "Mary Had a Little Lamb," originally known as "Mary's Lamb," in 1830 and helped found the American Ladies Magazine, which she used a platform to promote women's issues. In 1837, she was offered the editorship of "Godey's Lady Book," where she would remain for more than 40 years, shepherding the magazine to a circulation of more than 150,000 by the eve of the Civil War and turning it into one of the most influential periodicals in the country. In addition to her publishing work, Hale was a committed advocate for women's education (including the creation of Vassar College in Poughkeepsie, New York), and raised funds to construct Massachusetts's Bunker Hill Monument and save George Washington's Mount Vernon estate.
The New Hampshire-born Hale had grown up regularly celebrating an annual Thanksgiving holiday, and in 1827 published a novel, "Northwood: A Tale of New England," that included an entire chapter about the fall tradition, already popular in parts of the nation. Read the rest of this entry »

The WFCU Centre in Windsor was this year the host of the only wellness event, the Holistic Health Expo. This annual event is an health and wellness show meant to educate people about natural ways to improve their health. As usual, the theme of this gathering is Maintaining and Re-Creating Health in Mind, Body & Spirit.
This show was organized and coordinated by Martha and Dori Patriche owners and founders of the Reiki-Do Natural Healing Centre in Leamington with the help of Lisa Venus, owner of Reiki Release Centre in Windsor.
This year's show took place, in the Collavino Hall on the Main Floor. Over 30 businesses and 60 exhibitors were present at the show. The event was free to attend by all the members of the community and their families regardless of age.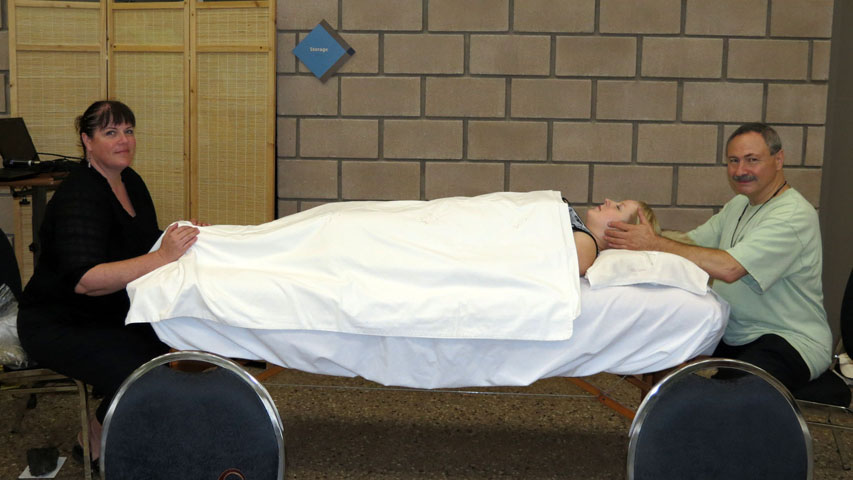 Visit our Photo Gallery for more information.