We are pleased to announce another addition to our Reiki website.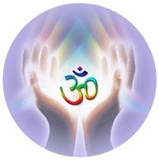 Reiki-Do's website has now a weekly «Light Impression» mini-post, dedicated to the visual arts, situated on the right sidebar, after the «Light Reflection» mini-post. We are presenting images with a content related to the general theme of our website, in an attempt to nourish the sense of beauty that the Universe (or The Creator) blessed us with.
More specifically, the images will be related to one of the following subjects:
Reiki, Energy Healing and other activities related to subtle energy
Places of importance for energy work.
Due to the width of the right sidebar, the images are limited to a certain number of pixels. When available, a larger image will be presented in a separate window on mouse click.
We also included the «Light Impression» to our weekly «Light Reflection» e-mail.
We hope that you will enjoy this new addition to the Reiki-Do website, and you will share it with your family and friends.
Please follow and like us:
12 Responses to "Reiki-Do's "Light Impressions""