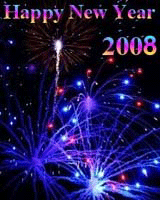 Dear friends,
Are you still looking for your New Year resolution(s)?
Are you trying to find new ways to improve your overall well-being state?
Are you searching for natural ways to maintain and re-create your health?
Then take a look at these suggestions:
I will learn to breathe correctly. I will learn new Yoga or Qi Gong breathing techniques to improve my health.
I will increase my consumption of good quality water.
I will start to eat healthier. I will increase the consumption of organic raw vegetables and fruits.
I will maintain or improve my health using the four natural healing arts: chiropractic, massage, nutrition, and energy healing.
I will take a half-hour walk every day.
I will keep my body in good shape through regular (daily) practice of a sport, martial art, Qi Gong, Tai Chi or Yoga.
I will learn (more) relaxation techniques.
I will meditate daily for half an hour.
I will always look for the positive side of all things, situations, or people.
I will always speak my truth with kindness and dispassion.
I will always act with compassion, in the best interest of everyone involved.
I will strive to become a better person.
Please, tell us what are your New Year resolutions.
Happy New Year 2008!
Please follow and like us:
2 Responses to "New Year 2008 Resolution"
Nancy Taylor Says:
January 2nd, 2008 at 09:36

Thank you Dori and Martha for your tireless efforts to offer people a map to improving their well being. Your suggested New Years Resolutions are, as my yoga teacher, Barbara, would say, "spot on".
Happy (Healthy) New Year!
Nancy Taylor – Banyan Tree Yoga

Irina Says:
January 5th, 2008 at 05:28

I've read your suggestions for New Year Resolutions and I was pleasantly surprised to find all my resolutions on your list. When I discovered the two new interesting ideas, new yoga breathing techniques and relaxation techniques, I knew it was time for me to start learning new things. Thank you for your wonderful suggestions.
Happy New Year 2008!